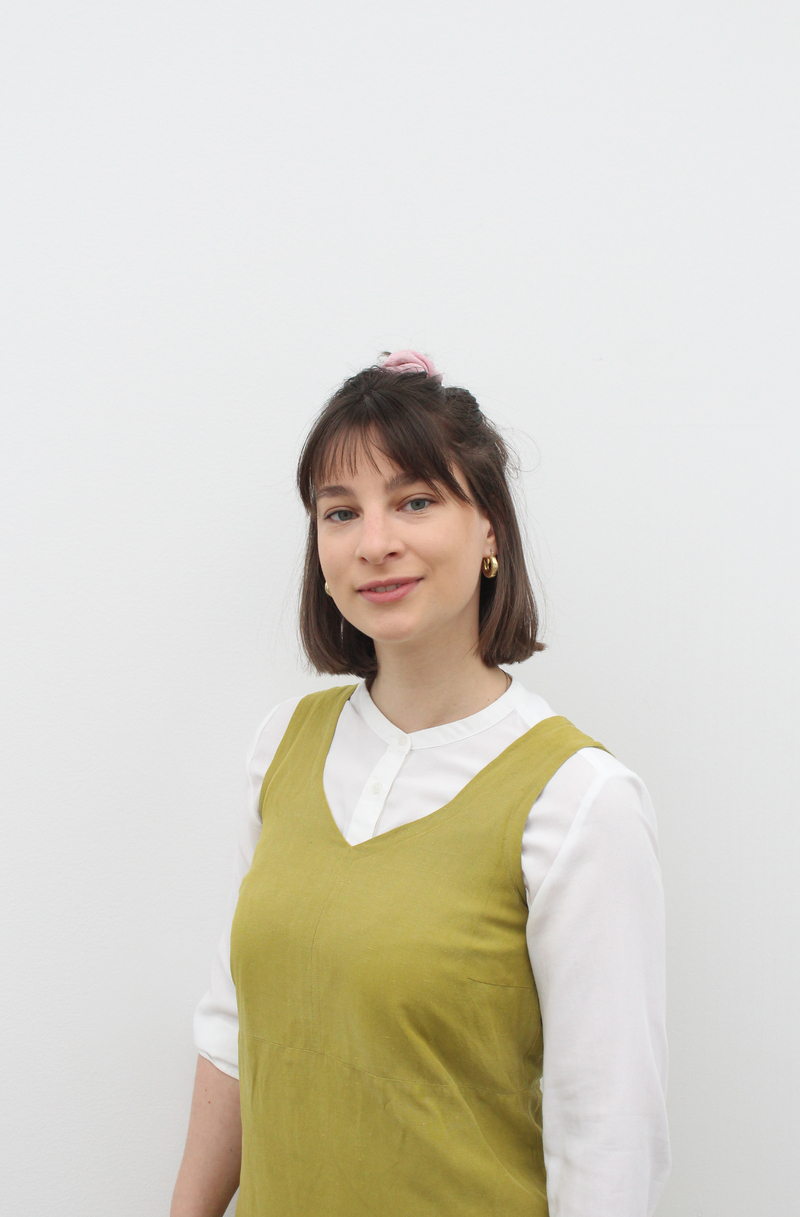 Bild: Zuzanna Wojcik
Intervju
Hej, vad gör du Leonie Burkhardt?
Publicerat 2022.10.28
Textile Designer Leonie Burkhardt is specializing in 3D weaving. Her inspiration comes from a personal interest in crafted vessels and vases made of glass or clay. Right now, she is exhibiting at the Dutch Design Week. Of course we got curious and wanted to know more.
Hi what are you up to?
Hi there, I'm a textile designer specializing in weaving and more specifically in 3D weaving. My education in textile design brought me to weaving and this craft has been my passion since. I graduated my Master degree in June this year and now I am looking forward to seeing what the future holds for me.
You studied MFS Textile Design at the Swedish School of Textiles. What was the best part about the training?
To me, it was always a big wish to study at The Swedish School of Textiles. Since I'm specializing in weaving, I had always looked out for the school with the most possibilities in weaving and The Swedish School of Textiles is for sure the top school for this. Not only the machines the school is providing are incredible but the people working at the school share so much knowledge.
What materials do you prefer to work with?
To be honest, I don't have a favorite material. Materials have different qualities and usually I am looking for a certain property such as softness, rigidity, insulation or transparency. I choose based on this the right material for a project. I did use linen as a material quite often in my projects due to its stiffness and certain look and currently, I am very intrigued by the properties of wool.
From Germany to Sweden. How come?
I came to Sweden – better said Borås – to study textile design in a master's program. I haven't been to Sweden before and I basically came only because of the school. However, I quickly fell in love with the Swedish culture, the people and the country's beautiful nature. That's why I decided to stay.
Currently, I'm practicing my Swedish to become fluent and I just experienced my first Kräftskiva. So, I am feeling closer and closer to becoming a real Swede.
Kräftskiva for the win! Your textile design is amazing and defined by very specific shapes. Where does the inspiration come from?
I do have a personal interest in crafted vessels and vases made of glass or clay for examples. And I felt the urge to create similar objects in textile shape-wise. Also, my designs derive from a place of pure curiosity. I wondered if it is possible to create 3D objects on a machine – the weaving loom – which is made to only create rectangular, flat pieces. I experimented a lot with different materials, weaving techniques and various ways of thinking. That also meant I failed a lot and had to learn to embrace mistakes.
In general, the weaving process itself inspires me a lot. There are countless possibilities in interlacing colors, creating textures and using different materials which astounds me every time.
Sounds amazing! What are your plans for the future?
I have some projects coming up. Currently, I am looking at selling my textile sculptures and test out if there is an interest in objects like these. Other from this, I would like to further research into incorporating weaving into different processes and see where 3D weaving can be applied.
Of course, I am going to continue to weave – that is for sure.
We look forward too see more of your work Leonie!
---