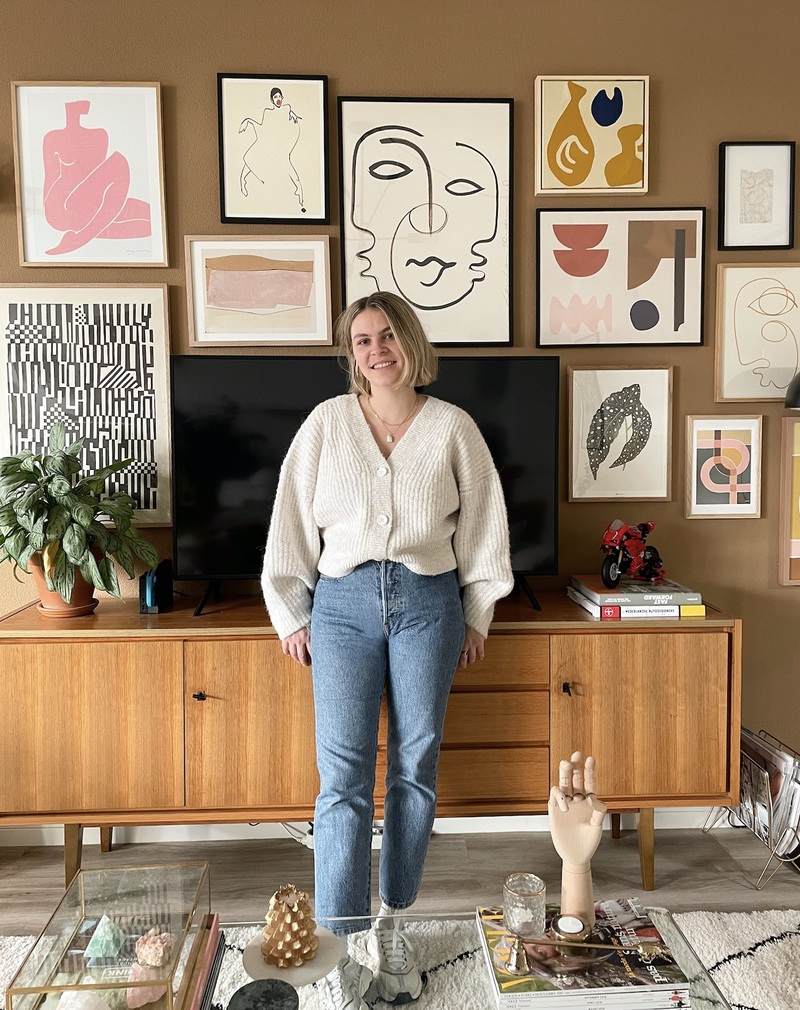 Bild: Privat
Intervju
Hej, vad gör du Cheryl-Lynn van de Wiel?
Publicerat 2022.09.12
Cheryl-Lynn van De Wiel is the founder of April's Cherry. Recently she exhibited at A la London with her amazing vegan, cruelty-free and sustainable candles and home decor. Of course we got curios and wanted to know more.

Hi Cheryl-Lynn, what are you up to?
I'm currently working on finishing up some wholesale orders from retailers. This week I have packages going to the United States of America and Spain. I love how many retailers are able to find me!
I'm also getting my webshop out there for Swedish people. It's been a slow process, but joining the A la London really pushed me to get it up and running.
Your work is amazing, how did you come up with the idea of making vegan candles and sustainable homeware?
Sustainability is actually a big thing for me. I feel that creating products that would just add weight to the already growing pressure on the environment would not be right. There are so many candles/products out there that are being made by big manufactures and they are priced so low, it just didn't feel right to me to be a part of that process. Even worse is the fact that paraffin, which is used most commonly for candles, is derived from petroleum, coal or oil shale. If you think about it, why would you want to burn this toxic material?
I use rapeseed wax to make my candles, which is one of the most sustainable materials when it comes to candle making. The same goes for my sustainable homeware. Concrete is a nice material, but it's highly toxic when being used, so I switched to a more sustainable alternative. Both of these materials are however also the most expensive materials, and as I make everything on my own I try to reflect this in the prices. This does mean that I am in a slightly higher price range, but it also makes sure people don't just buy my products to "buy", they really make a conscious decision when doing so.
You have a law education. What made you change course?
The million dollar question, haha! I did get my Masters in Law a few years ago, but I quickly realized that I didn't like the whole competitive feel it gave. So I switched to a job working with the GDPR (usage of personal information) at a municipality in Rotterdam, which was nice, but I sadly got a wrist injury which required surgery.
After a hard and long rehabilitation it became clear that I wasn't able to work behind a desk for more than a few hours a day. I actually was stuck at home for two years before my wrist was somewhat healed. During this time I started making candles, more as a fun hobby, and I got a lot of requests of people around me that they would like to purchase my products. I also used to sell vintage designer bags as a side job when I was younger, so I really love the interaction with people. This combined with a bad job prospect due to my injury, pushed me in the direction of creating April's Cherry, and I am really glad I did!
Where did you grow up and what made you move to Gothenburg?
I grew up in the Netherlands, it's actually quite similar to Sweden. Ever since I was younger I dreamed about living abroad, I just wanted something different. My fiancé actually got a job here in Gothenburg which required us to move here. I have an uncle living relatively close to Gothenburg, so I had already visited Sweden a few times and I really liked the atmosphere it gave. So when my fiancé got a job offer that meant moving to Sweden, it involved some happy dances (from us both!). And it ended up being a good career move for me as well, as the type of candles/homeware I sell is relatively new here.
We are so curious, is your home filled with pastel candles?
You could say that haha! I keep all the discarded candles and homeware for personal use, so everywhere you look you find candles and other products I made. It's like having a showroom, but then actually living in it. I will make sure to post some more pictures of our home on my Instagram, especially when we'll move to our new home in the future. I plan to make it a place of color, don't tell my fiancé though..
What are your plans for the future?
I am currently looking to find an atelier, as my business is growing out of our small spare bedroom. The next step would be to find a shop, which is my long term goal as well. I would love to have a small shop, filled with pastel colors and a nice coffee corner where you can have some fika. Sounds like the Swedish dream, right?
It sure does! We look forward to see more of your work Cheryl-Lynn!
Want to experience more? Visit April's Cherrys Website or Instagram

---