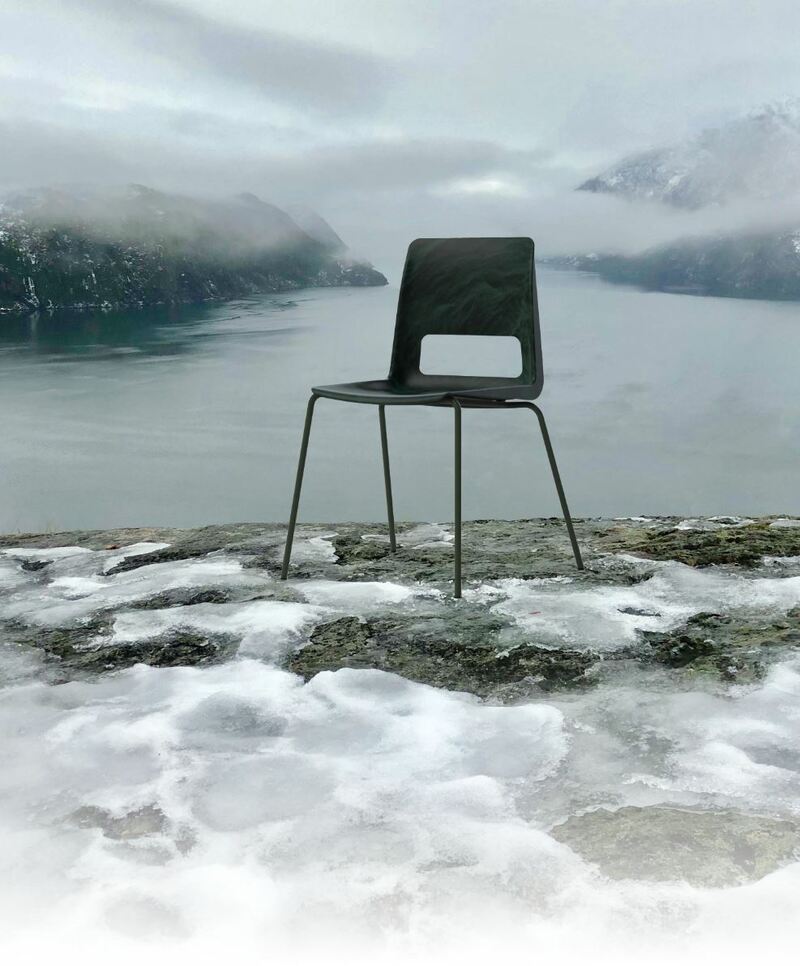 A design classic in a new way with Snøhetta
Listen to Snøhetta, the renowned Norwegian architecture firm, talk about the chair S-1500 made of materials from the Norwegian fishing industry. The result is a product far away from fast fashion and single use of plastics.
In the exhibition Ocean Plastics, the Röhsska museum highlights design project where design can be seen as part of the solution, rather than part of the problem. In this exhibition the S-1500 chair is presented, designed and produced by Snøhetta and the furniture company NCP. Hear Stian Alessandro Ekkernes Rossi, one of the architectures at Snøhetta, talk about the chair which is made of recycled materials from discarded fish nets, ropes and lines. The chair is intended for domestic and public use and is inspired by Bendt Winge's classic R-48 chair from the 1960s, sold in over five million units in Norway.
For 30 years, Snøhetta has designed some of the world's most notable public and cultural projects such as the Norwegian National Opera in Oslo, National September 11 Memorial Museum Pavilion at the World Trade Center in New York City and the design for Norway's new banknotes. In recent years Snøhetta has been working on projects in which sustainability and the circular economy set the agenda.
The programme is part of the Gothenburg design festival, produced in collaboration with HDK- Academy of Design and Crafts, presented as part of Mötesplats Röhsska.
The lecture is in English.
Sammanfattning svenska Hör det norska arkitektkontoret Snøhetta berätta om stolen S-1500 gjord av återvunnet material från den norska fiskeindustrin. Resultatet är en produkt långt bortom snabba modecykler och engångsförpackningar. Föreläsningen hålls på engelska.
Aktiviteten ingår i Gothenburg design festival, producerad i samarbete med HDK – Högskolan för design och konsthantverk inom ramen för Mötesplats Röhsska.
Toppbild: S-1500 Hilde Sletten Grafisk, foto: NCP.
---