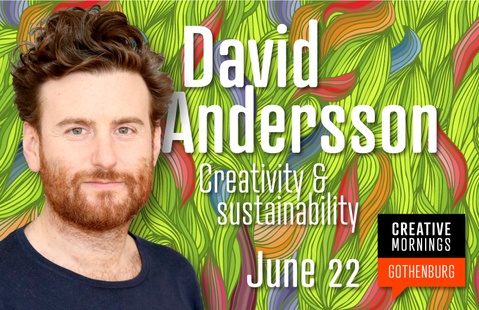 CreativeMornings – Sustainability & Creativity
The last CreativeMornings breakfast of the season is all about survival, and with the Paris Agreement being so in focus lately we all know one critical part to ensuring that: sustainability.
David Andersson is a researcher at Chalmers and does interdisciplinary work around sustainability, which, among other things, includes coming up with solutions for how to creatively engage and inform individuals about their carbon footprint. Whether it's a tv-show, an app, or inviting young teenagers to take part in the work, David has a passionate approach to this challenging topic.
Remember to bring your mobile phone to the talk as it will be interactive. June 22 is the date and if you've been to any of our previous events you know one thing: It's gonna be awesome!
The tickets are free but of limited amount so get your ticket NOW!
Datum: 2017-06-22
Tid: 07:45 till 09:00
Plats: Konserthuset
Arrangör: CreativeMornings Gothenburg