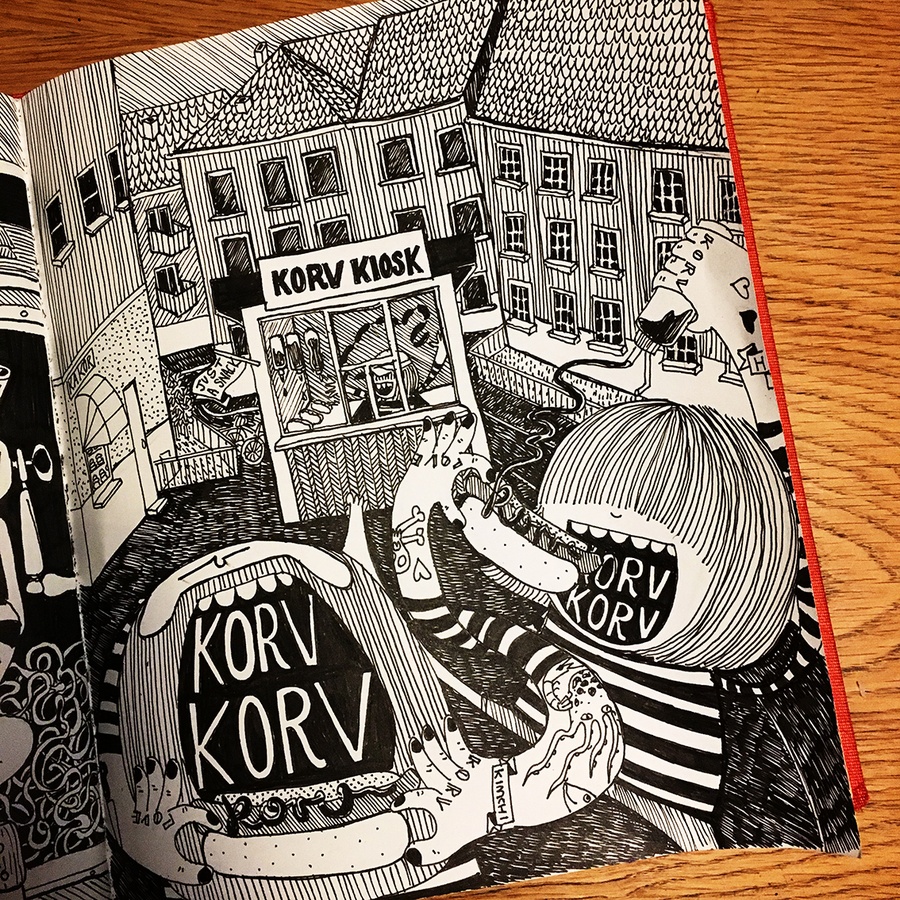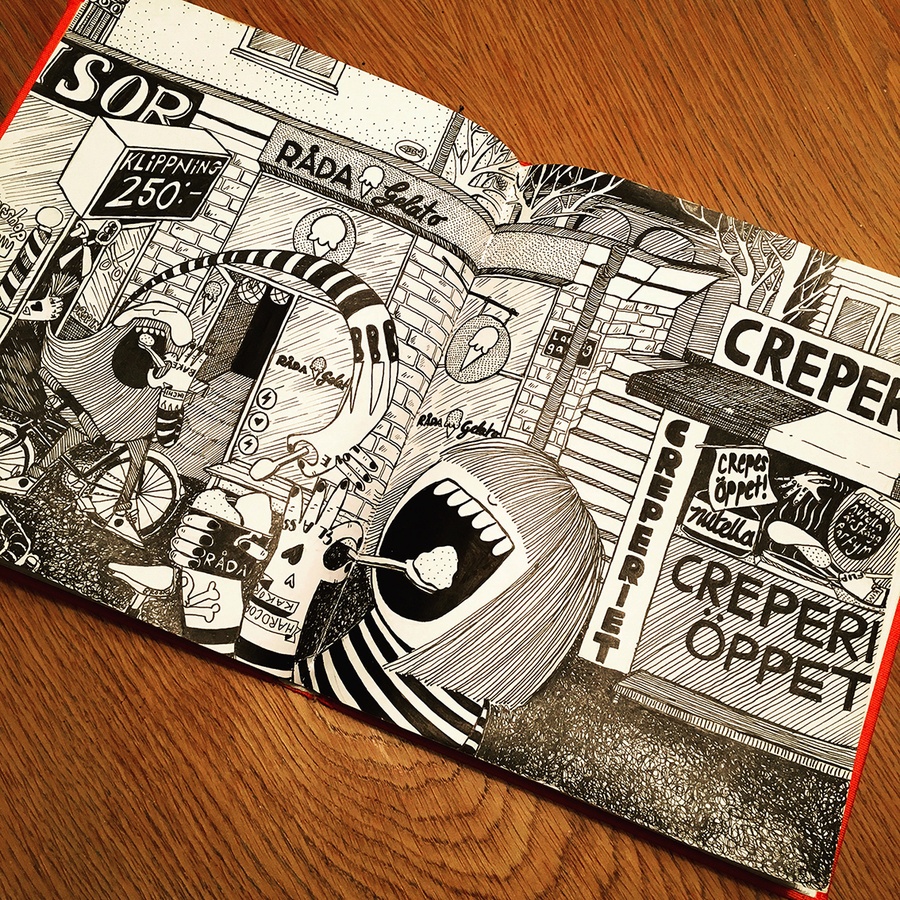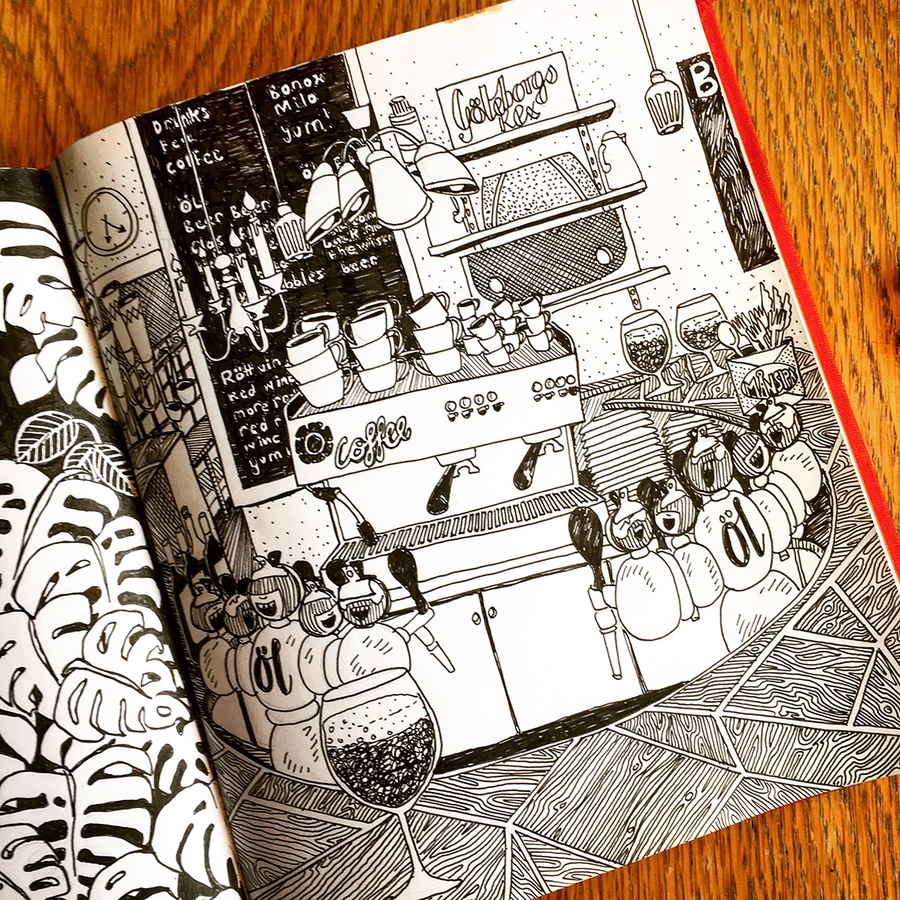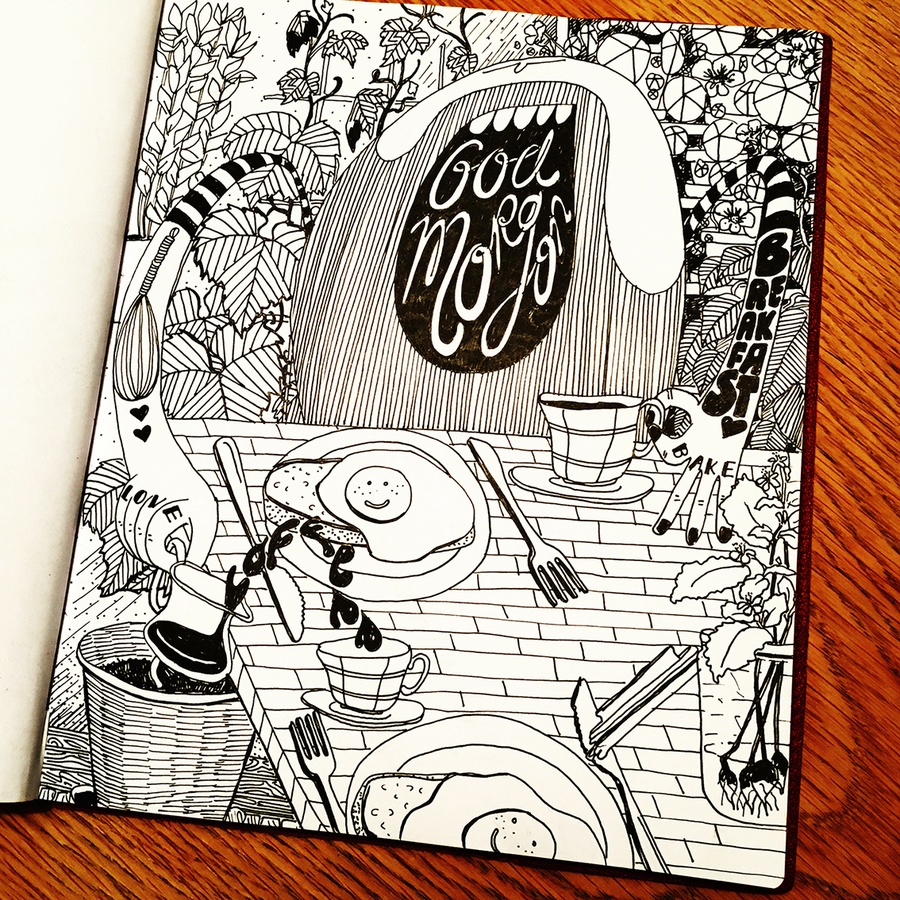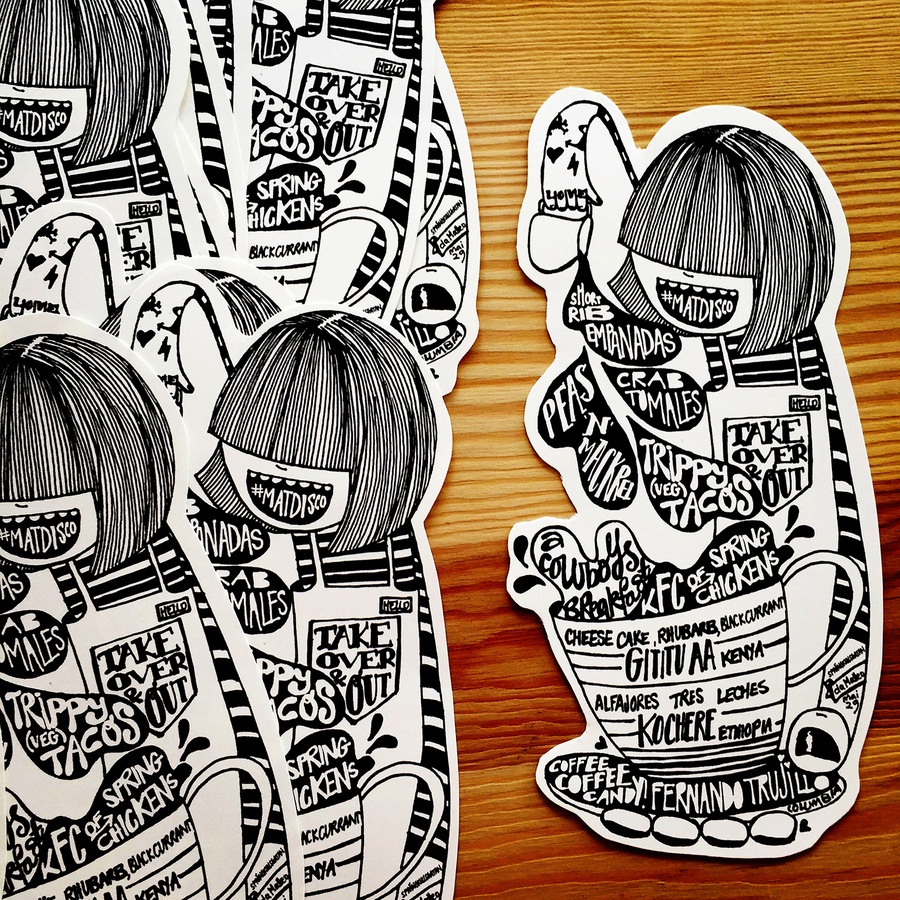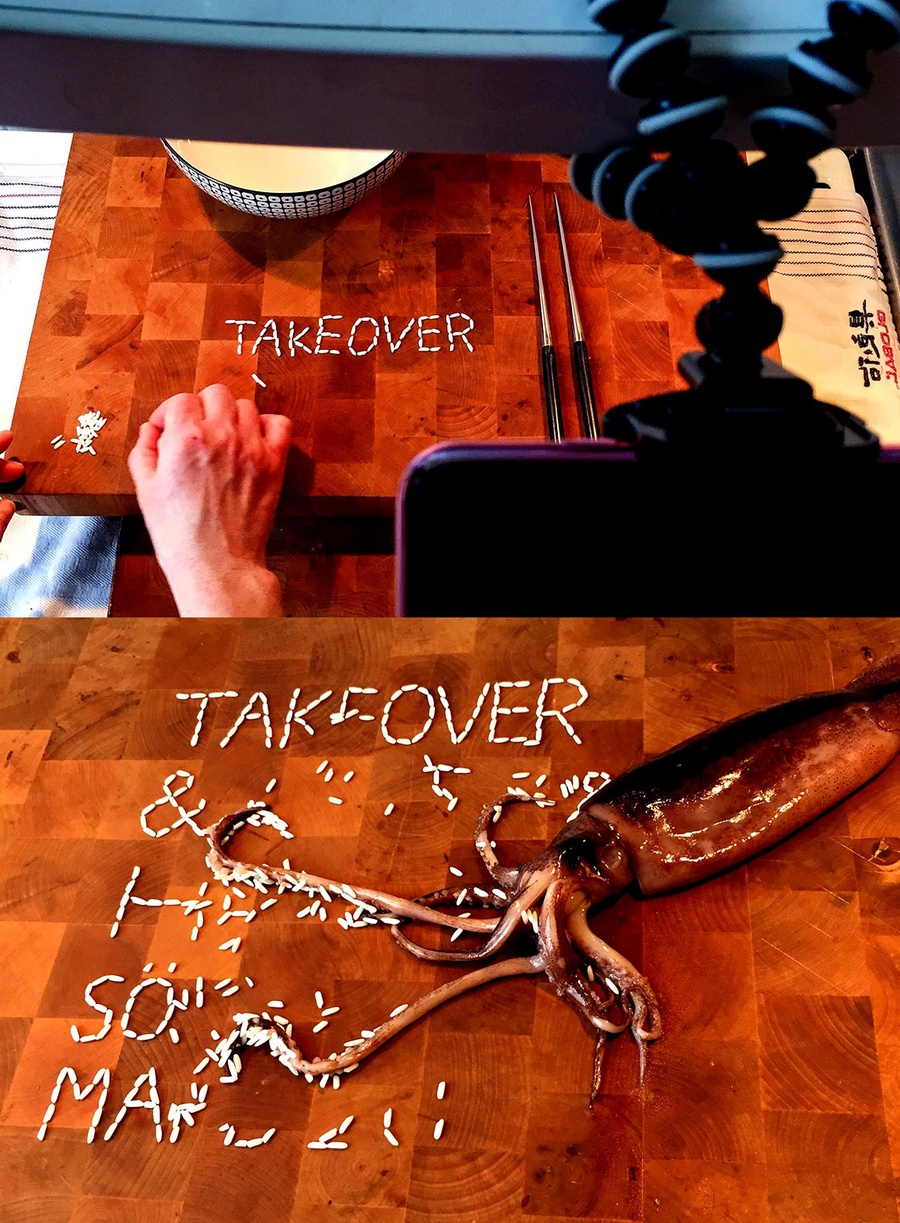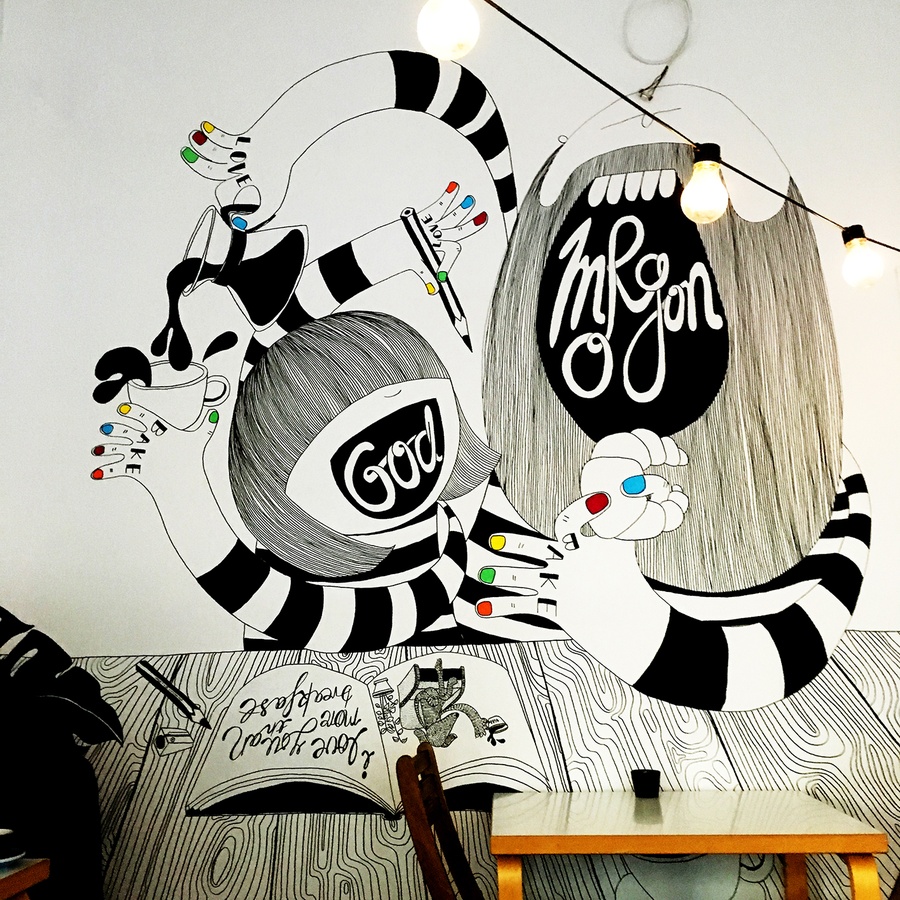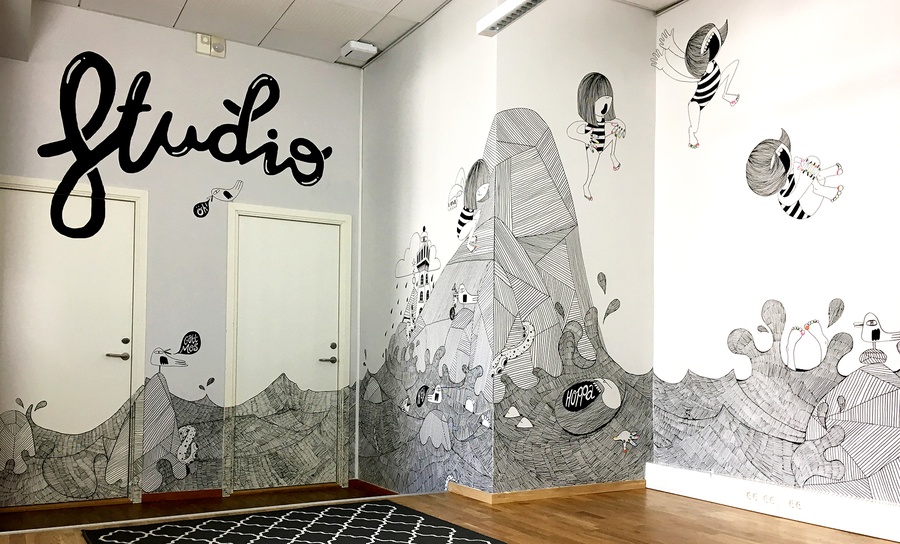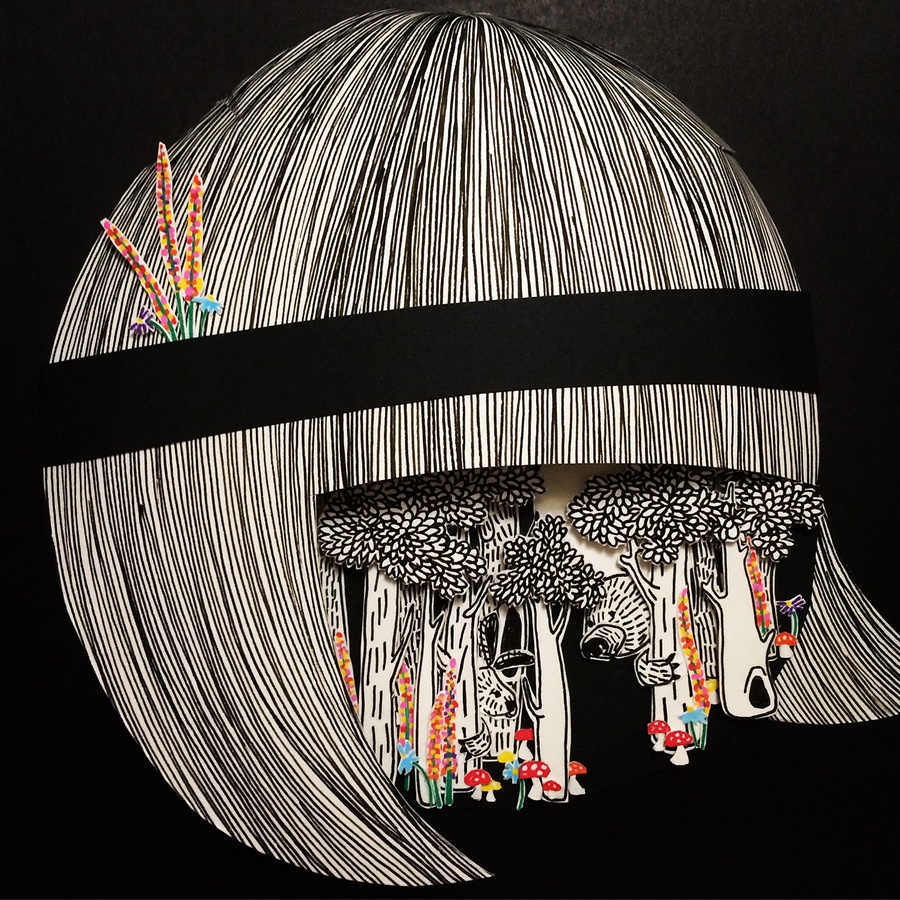 Laura Hunter
17-11-24
Laura Hunter is a creative and illustrator who likes nothing more than to doodle the epic everyday of Adventure Girl and the Bearded Baker.
Having completed a Masters of animation at RMIT University (Melbourne, Australia) her doodles often leave sketch books and large white sheets of paper and enter the realm of film as they dance around the side of coffee cups, or as large-scale murals on offices and coffee shops around Gothenburg.
Known as Lala to her friends, she participated in the first Pictoplasma Academy in Berlin, exhibited in the following 10th anniversary Pictoplasma Festival and has since collaborated with her fellow academy alumni as The Eggplant collective through exhibitions and sticker books.
Besides creating characters, Laura combines her passion for drawing with her other passion, eating and drinking, creating everything from posters to labels, animations and T-bone sculptures as the marketing department of Takeover & Out and other fine establishments around Sweden.
Collabs include; Electric Nurse Brewery, OUT restaurant Tokyo, Trattoria La Strega, Nyplings Mat och Vin, Upper House Dining, Takeover & Out, Hotel Stelor, Naken Frukt festival, Viktor's Kaffe and more to come…
Instagram: @captainlala
Email: lalalaura.hunter@gmail.com